Problem with a lawyer? Let's talk.
We help people resolve issues with lawyers registered to practice in Victoria.
These issues can include the behaviour of the lawyer or the legal costs they have charged you as a client. Please try to speak with your lawyer first about your concerns, as they may fix the problem once it has been brought to their attention.
Are we the right people to help you?
If you still need help, take a moment to read our list of things we can help with before you contact us. This explains what we do and don't do.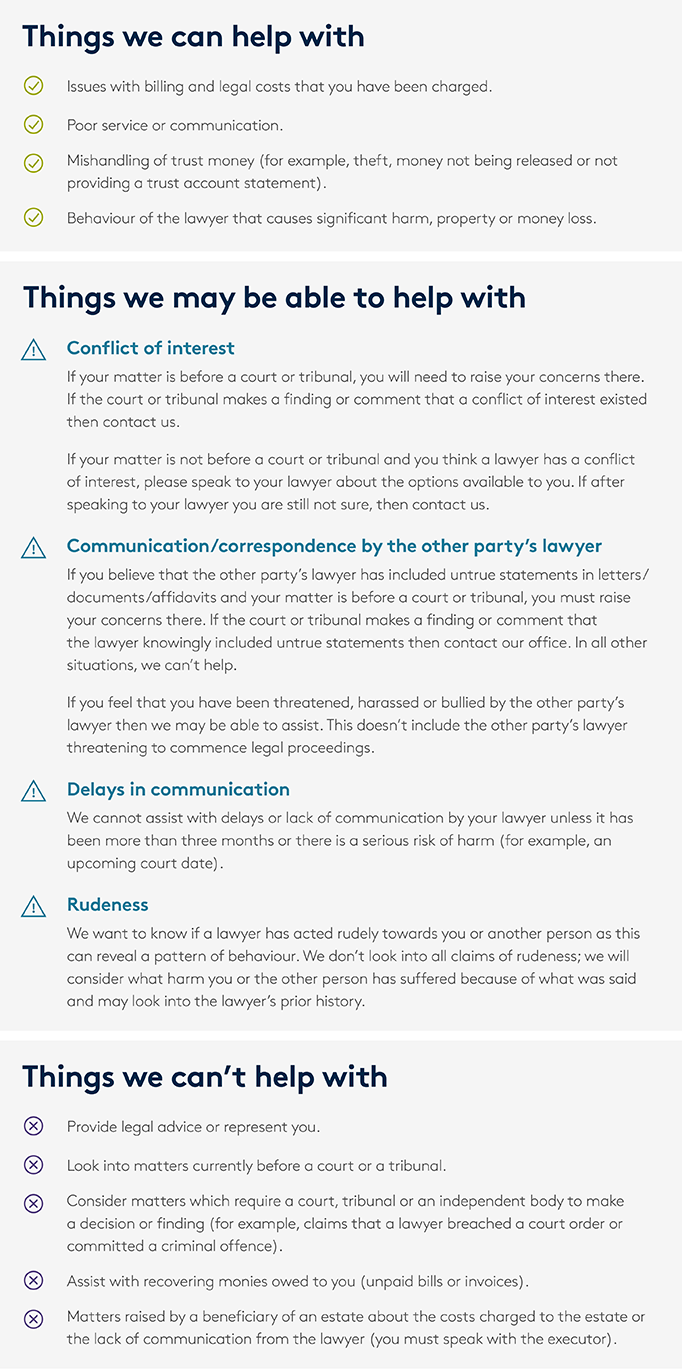 What to do next 
If you think we can help you, please complete our enquiry form. 
Find out more about other places that could help you if we can't.