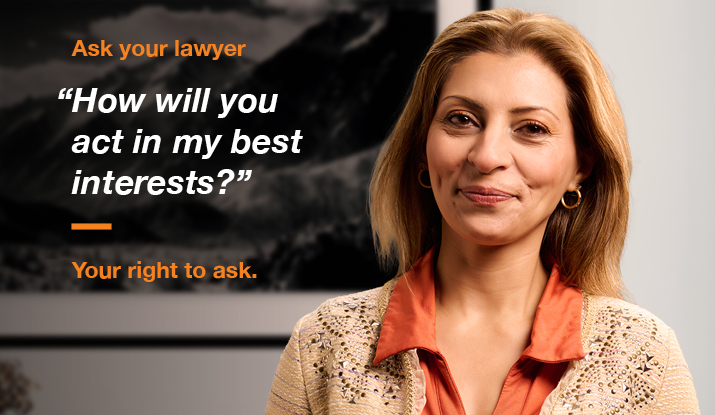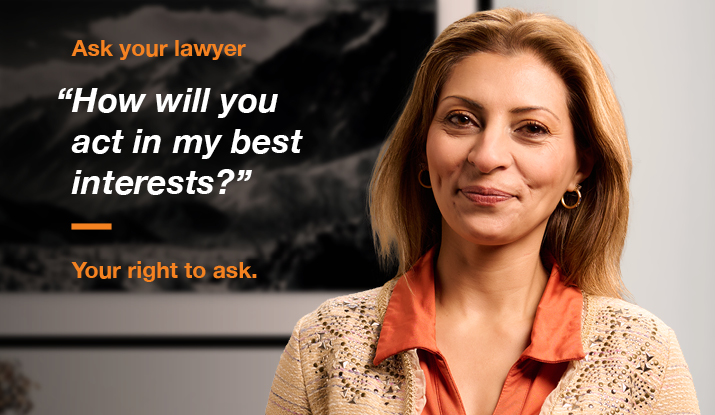 Your right to ask
If you have a problem with a lawyer
If you have a problem with a lawyer we can help
If you have a problem with your lawyer, raise your concerns directly with your lawyer or someone more senior at the lawyer's office. Please try to speak with your lawyer first about your concerns, as they may fix the problem once they know about it. We have information to help you at tips for handling a dispute.
You can also change lawyers. You should, however, note that you will need to pay for the work already done, and the lawyer can retain your file until they are paid.
If you still need it, the VLSB+C may be able to help.
See What we do and don't do to find out what we can and can't help with.
If you think we can help you, please visit Our enquiries and complaints process to find out how.
If we can't help you, find out more about Other places that can help.