On this Page
Our Consumer Panel is one way we're trying to gain a better understanding of what our community needs and expects from the legal profession and from us as its regulator.
Established in March 2020, and the first of its kind in Australia, Panel members bring a wealth of knowledge of consumer research, customer and disability advocacy, consumer policy and regulation and change management.
The Vision of the Panel is: To foster legal services that are responsive to all consumer needs.
The Mission Statement of the Panel is: Putting consumers at the centre of legal services and improving outcomes for them by:
Finding out what consumers think, expect and need
Bringing the consumer voice and experience to the VLSB+C and
Helping VLSB+C protect vulnerable consumers.
Panel's achievements
In its first term, the Panel's achievements include:
Developing a framework to understand legal services from the perspective of the Consumer Principles: Access, Choice, Information, Quality, Safety, Fairness, Representation and Redress. This framework helps shape our policy and practice.

Commissioning a Rapid Review into Consumer Experience of Legal Services, which informs ongoing research and initiatives.

Advising on and supervising on major research projects:

a deep dive into a group of costs complaints, in order to understand the root causes of costs dissatisfaction and
commissioning research from the Victoria Law Foundation into lawyers' pricing, scoping and matter management practices.
Both pieces of research will help us develop tools for better engagement for both lawyers and consumers
Developing a framework to help us better understand consumer vulnerability and to regulate in such a way as to address areas of particular harm
Consulting and advising on various strategic projects in the VLSB+C.
In its second term (commencing in January 2023), the Panel continues to bring insight and original research to the VLSB+C to help us regulate in a more consumer-centric way. A highlight of the Panel's upcoming work program includes the development of a Consumer Experience Tracker Survey. This will help us, consumers, the profession, government and other stakeholders to understand in greater depth the way consumers choose, use and experience legal services and to track the impact of particular trends and initiatives. The information will also provide valuable market intelligence to lawyers seeking to develop new kinds of services and improve the consumer experience of law.
Please note that the Consumer Panel does not have any involvement with particular complaints or cases managed by our office, but rather focuses on policy and research.
Meet our Consumer Panel Members
Catherine Wolthuizen
Chair of the Panel




Non-lawyer member of the VLSB Board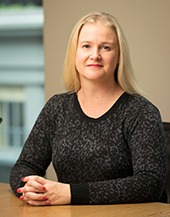 Catherine is an expert in dispute resolution, consumer policy and regulated markets. She is the Ombudsman and CEO of Energy and Water Ombudsman Victoria and an expert advisor to the Australian Securities and Investments Commission. Catherine has previously held the roles of Customer Advocate for NAB, Chair of the Consumer Policy Research Centre, Ombudsman at the UK Financial Ombudsman Service and member of the UK Legal Services Consumer Panel. She has been CEO of several legal NGOs in Australia and the UK and Chair of the Economic Abuse Reference Group.
Nicole McCutcheon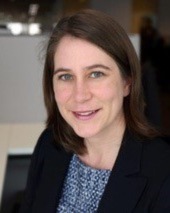 Nicole has over 20 years' experience in dealing with consumer disputes and issues in a regulatory context. Nicole is currently Head of Systemic Issues at ANZ, where she works to help ensure the customer voice is heard, particularly from complaints, with issues being identified and addressed. 
Previously, Nicole was an Ombudsman at the Australian Financial Complaints Authority and Litigation Counsel at the Australian Securities and Investments Commission after holding various other legal roles at ASIC, mainly in Enforcement. While at ASIC, Nicole completed a secondment to the Financial Services Authority in the UK.  Nicole commenced her career at Minter Ellison following completion of a Bachelor of Laws (Hons) and Bachelor of Commerce at the University of Melbourne.
Nicole brings a unique perspective to the Consumer Panel having worked in public and private sectors to protect consumers and redress any wrong doing.
Lee Archer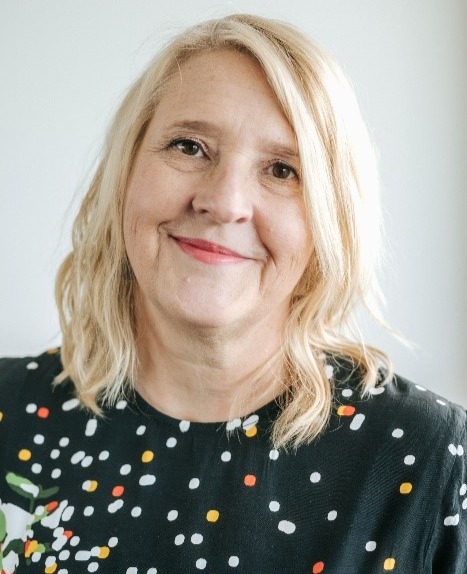 Lee is a consultant, writer, manager and facilitator who has worked in courts, disability and elder abuse for more than twenty years. She has experience working in state and federal government and the community sector in justice and disability policy, engagement, program design and implementation. Lee is most passionate about where people who experience vulnerability intersect with complex systems, and identifying and building inclusive systems and processes that enable everyone to get what they need. She is currently working for YPINH (Young People in Nursing Homes Alliance) and Enliven Community, developing Community Cooperatives to drive the consumer voice of people with disability, and working as a consultant in projects in disability and elder abuse.
Lee's wide experience in the community legal sector, and NDIS implementation, has made her passionate about driving real market solutions for people who experience vulnerability as a way to increase real access to the justice and legal systems for everyone.
Ben Martin Hobbs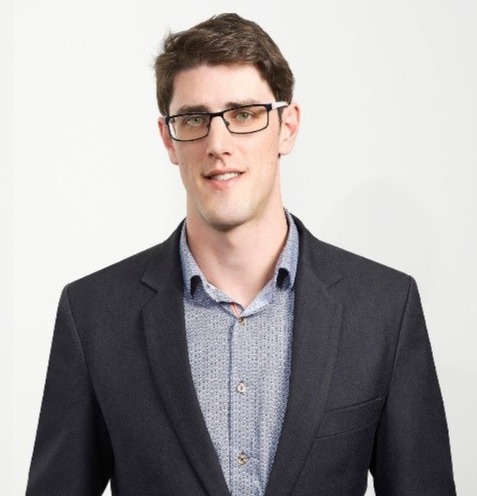 Ben has more than seven years' experience working in consumer policy, producing policy analysis and research across a range of consumer policy issues and markets. In his current role with the Consumer Policy Research Centre he has led much of CPRC's recent survey work to measure consumer behaviour, attitudes and financial wellbeing more broadly, with particular focus on the Victorian housing and rental markets, and measuring the performance of essential service providers supporting consumers through COVID-19.
He has also led research projects with academic partners; developing and empirically testing a measure of customer service quality in the Victorian residential energy market with RMIT's Behavioural Business Lab; exploring older consumers' ability to make informed choices and navigate the Home Care Market with a team at the University of South Australia; and exploring consumers use and trust of online consumer reviews when making purchase decisions.
He previously worked in market research consulting and in Chancellery Operations at the University of Melbourne. Ben has a Master of Public Policy and Management, and Bachelor of Arts (Hons) both from the University of Melbourne.
Lucy Idle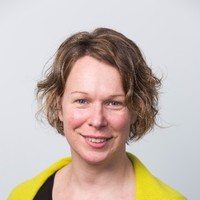 Lucy brings a deep understanding of customer experience and of consumer vulnerability built on her work in regulatory policy and reform. Her experience includes various roles in government and not-for-profit organisations, such as the Victorian Department of Families Fairness and Housing, the Essential Services Commission (Vic) and the Energy and Water Ombudsman (Vic). In all her work, Lucy seeks to promote meaningful customer engagement in the development of rules and processes that affect them, and in particular to elevate the voice of people with lived experience of vulnerability.
Genevieve Grant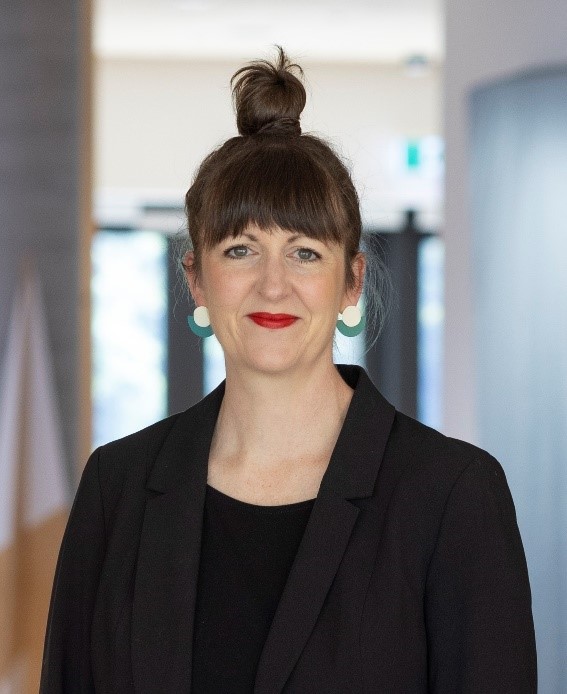 Genevieve Grant is a legal academic with a professional background including work as a litigation lawyer, roles in court administration and legal policy.  Genevieve holds a PhD in Law and Public Health from The University of Melbourne. Genevieve is an Associate Professor and Director of the Australian Centre for Justice Innovation in the Faculty of Law at Monash University, where she teaches litigation and dispute resolution and legal ethics. Her research uses empirical methods to evaluate civil justice and dispute resolution system design and performance, with a particular emphasis on injury law. She is passionate about improving consumers' experiences of legal services, using data to enhance civil justice and building capability through education and training to advance these objectives. In addition to her role at Monash, Genevieve has been a member of the Forensic Leave Panel since 2009.
Gerard Brody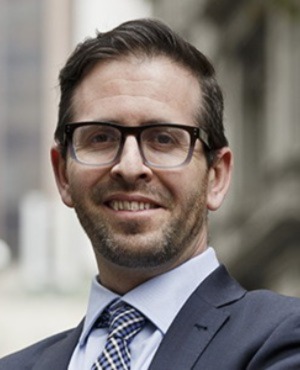 Gerard Brody has extensive experience in the consumer sector, having worked as a lawyer, policy officer and consumer advocate for 20 years. Until recently, he was the chief executive of the Consumer Action Law Centre (CALC), a leading consumer advocacy organisation that provides legal assistance and financial counselling. He held that role for 10 years until February 2023.
Gerard is the current Chair of the Consumers' Federation of Australia, the peak body for consumer organisations in Australia, and has held this position since 2015.
Gerard is also an experienced director. He has been on the board of the Energy & Water Ombudsman Victoria since 2014, the Telecommunications Industry Ombudsman since 2022, the Australian Financial Complaints Authority since 2023, and Community Legal Centres Australia, the peak body for community legal centres, since 2021.