Time is running out to renew your practising certificate. If you haven't submitted your renewal application, or paid the application fee, you only have until next Friday (30 June) to do so. Your current practising certificate will expire on that date.
Well done to more than 23,500 lawyers (86%) who have submitted their renewal applications already. We have been able to issue over 20,500 practising certificates for the 2023/24 practising year so far.
If you don't apply to renew and pay your fees before 30 June you will need to apply for a new practising certificate, which will incur a 200% surcharge. You also won't be able to practise until your new practising certificate has been issued!
If you're stuck, we have developed LSB Online guides to help you through the process. You can also visit our frequently asked questions for more information or reach out to us for assistance via our Lawyer enquiry form.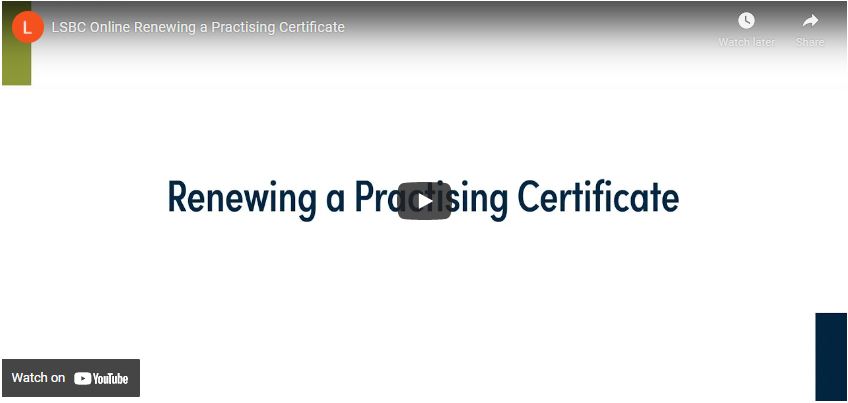 Watch this video to find out how to renew a practising certificate