In September, the Minds Count Foundation Annual Lecture featured keynote speaker Mental Health Commissioner Lucy Brogden AM.  The Minds Count Foundation (previously the Tristan Jepson Memorial Foundation) aims to decrease work related psychological ill-health in the legal community and to promote workplace psychological health and safety.  The lecture highlighted the critical point that "there is no health without mental health" and that mental ill-health is preventable and treatable. The lecture noted the progress that's been made, but also highlighted how important it is to keep the mental health conversation going as we live through the new and varied challenges presented by COVID.
Lucy talked about the Mentally Healthy Workplace Alliance and shared some valuable resources, including the #GettingThroughThisTogether campaign from the National Mental Health Commission. The campaign highlights 10 tips which are shown in the infographic and discussed in a short video on their website.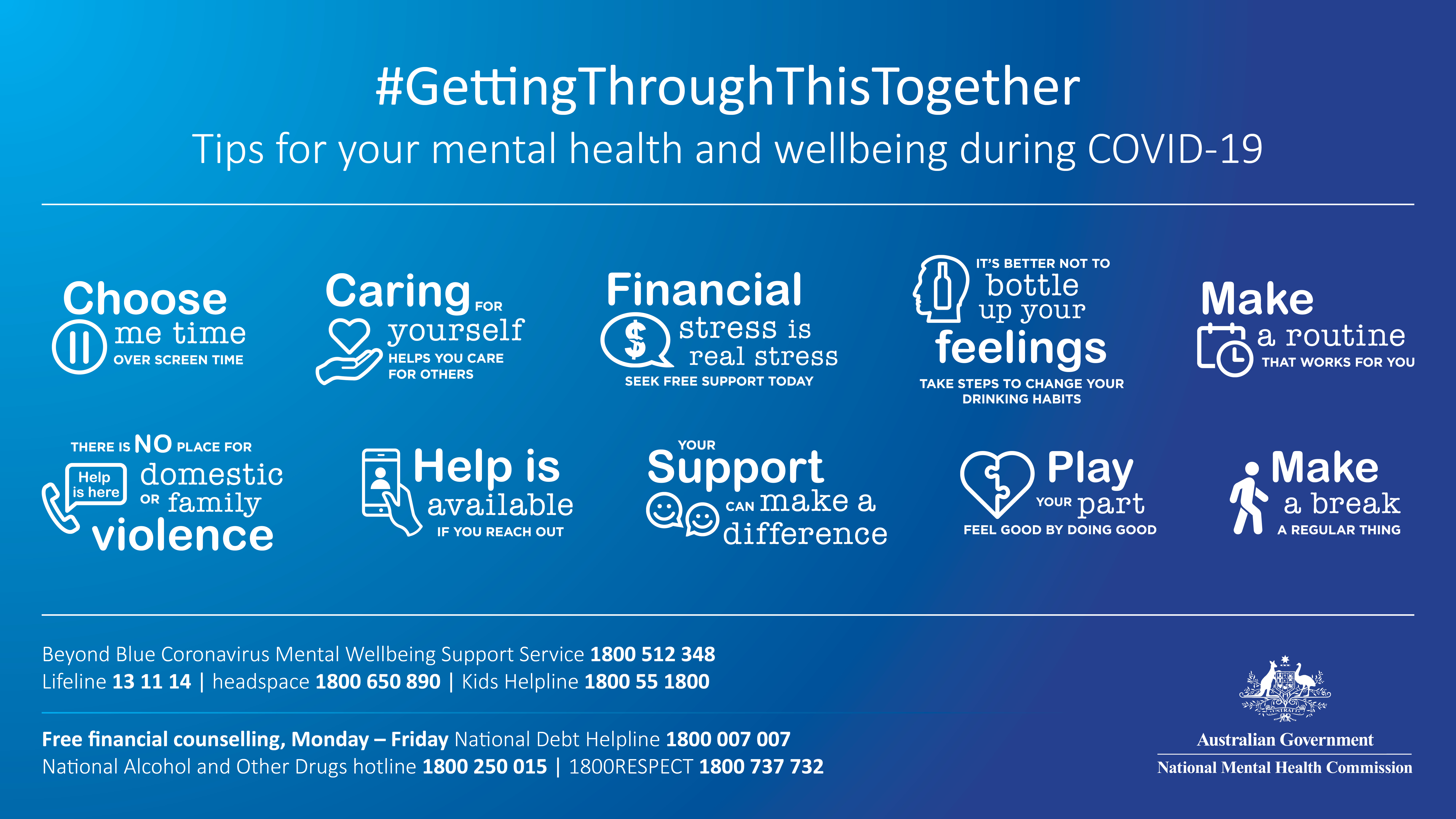 The tips of "It's better not to bottle up your feelings" and "Financial stress is real stress" have particular application to lawyers. Lucy noted the higher rates of alcohol consumption in the legal profession and the current challenges of COVID including increased financial pressures for lawyers.
For all workplaces, Lucy pointed to the importance of improving mental health literacy, supporting recovery, and reducing stigma, particularly self-stigma, which can prevent people from seeking help.
The annual lecture also recognised excellence in legal workplaces in the area of mental health initiatives and leadership. Two awards were presented for leaders and workplaces who are championing this cause. The individual Leadership in Legal Mental Wellbeing Award went to Annette Kimmitt, Managing Partner and CEO of Minter Ellison, and Morrissey Law was awarded the organisational award for Best Mental Wellbeing Initiative in a Legal Workplace.