Re-setting my password
Use these instructions if you have forgotten your password.
You have three attempts to enter your password before your account will be locked and you will need to contact us via the Lawyer enquiry form to unlock your account. After your third attempt click 'Forgot password' to have a new temporary password emailed to you.
Click on the button 'Forgot password'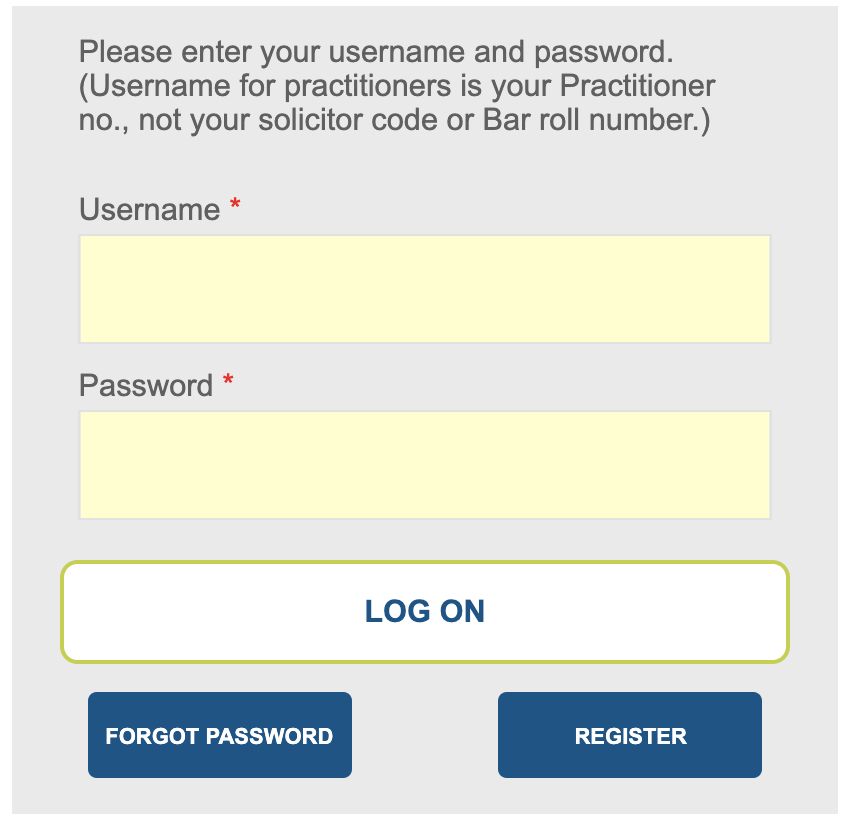 A temporary password will be sent to the email address you nominated on registering. Use this temporary password to reset your password.
If you have changed email addresses and cannot access your re-set password you need to lodge an enquiry via our lawyer enquiry form to have your email changed. Select 'Practising certificates' and 'Apply for, modify or cancel my practising certificate' in the categories.